Financial plans need to be well crafted. They can mean the difference beween success and disaster.
Financial plans are as important as our health.  Are we planning for any possibility?  Tomorrow's financial plans  are sometimes pushed aside.  All our focus is often  placed on today's needs.  We are all told that we have to live for today because tomorrow is never promised and the past can never be relived.  That statement is extremely true, but failing to plan for the future can be devastating.
One truth that can never be denied is that this life is unpredictable.  The unforeseen always seems to occur when we least expect it.  We are caught totally unprepared. Stress and worry about your financial future can be avoided with the right guidance.
Our failure to plan for negative surprises can have life altering  consequences.  So why do we put off protecting ourselves and the futures of our families?  We hope that nothing bad happens.  Crossing your fingers won't protect you.  Life happens.  When a negative event shows up in our life we complain about how bad our luck is.
Hopefully, that negative surprise is nothing more than an auto repair or washing machine that starts clunking instead of spinning.  Uninvited surprises can be a great deal more devastating than a broken air conditioner.  You can lose your source of income, develop an illness, have a life altering accident, or experience a natural disaster that destroys your home and your belongings.  I don't want to play devils advocate, but how many of us own businesses and have partners?  Are we ready for the unthinkable?  Failing to plan for business succession is a huge mistake.  I know these words evoke horrible thoughts.  However, the only way to avoid the tremendous panic and stress that accompanies such occurrences is to plan carefully for your future.  Yes, we need to live for today with our hearts and our spirit, but we should never fail to plan for tomorrow with our intelligence.
Freedom Equity Group can help you design your future financial life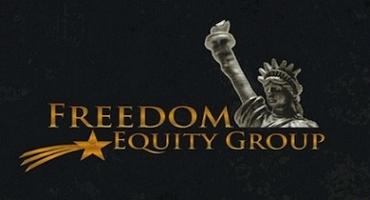 Business succession is not foremost on the table when we start to build a small business or corporation.  Financial emergencies are not pleasant experiences.  Especially when they involve your lively hood.  Do you know what you would do if your business partner suddenly became ill and could not pull their weight?  If you want to sleep peacefully at night never neglect to plan for the future.
How do we plan for financial crisis?
Have available liquid money for 6 to 8 months of personal expenses
If you are a business owner you need succession planning
Remember to plan for health emergencies and have enough money in your liquid savings to cover insurance deductibles
Health emergencies affect businesses as well.   Implement a legal plan that will cover all possible situations that can conceivably affect the profitability of the business.
Investigate options for health insurance if you are without employment.
Have a plan to cover expenses to help you find living quarters in case of a natural disaster.
Natural disasters can also be deadly when business quarters are destroyed.
Life insurance can be a valuable investment in times of crises.
Plan to get out of debt as soon as possible.
Imagine the relief you would feel if you knew that you were prepared for almost any financial emergency.  It is not far-fetched. We call that kind of planning financial security and peace of mind.  I am not simplifying it on one hand or dramatizing it on the other hand.  It is simply a fact of life that the unexpected can be expected.
So where do you begin?  Today on Never Say Impossible Radio we have Arlene Paukert visiting for the second time to explain how easy and valuable planning for your financial future can be.
About Arlene:
Arlene was born and raised in Northern NJ. Before moving to Florida in 2002, Arlene and her late husband built a successful real estate business in Las Vegas. Real estate was very good to Arlene and her husband and they won many awards.
They retired to Florida, and began training Realtors on what they needed to do to be successful in the business. Then the bottom fell out.  Less than a year after moving to Florida her husband became ill with cancer … and after a long battle he passed away in 2009.
In 2011, Arlene was introduced to the life insurance and retirement planning business and became a licensed insurance professional. That's when she found a new passion in life … helping women plan for a safe, secure monetary future, and make informed financial decisions for their OWN financial well being – because " A man is NOT a plan! "
She joined Freedom Equity Group in December of 2012, and just four months later, she was named Vice President.  Today she is proud to be the National Vice President of the thriving company.
Arlene has another exciting program that can help millions of people get out of debt called Worth Unlimited.  It's really worth checking it out.
Watch this short video:
Listen to Arlene on the topic of " Is a Man a Plan?"
Contact Arlene:
[email protected]
[email protected]
www.arlene.freedomequitygroup.com
www.LivingBenefitsCrusade.com
Phone: 561 670-6828