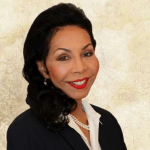 Tell your story to the world on two great shows
Never Say Impossible Radio is waiting to spread your success with the world!
NSI is where you can find positive thinking, courage, and creativity laced with humor to build success in your life? We want to share your story, offer new networking opportunities and great entertainment as well.
Dancing on Your Disabilities is the source for those of us who are challenged to share our personal stories of survival and triumph over medical issues. A place to gather information and resources for the enrichment of society. From medical information, to motivating and inspirational stories, we show that our challenges make us stronger.
Contact Myra: