Do you want a second chance? They are all around you. However, you need to embrace them and take a leap of faith. If you want the best life possible, go for it!
interviews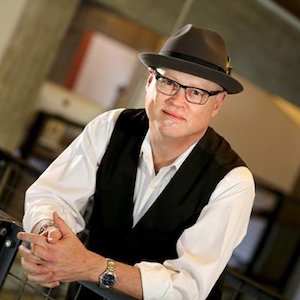 Danny Creed Master Business Coach & Consultant; Business & Personal Growth Expert; Speaker, Best Selling Author
Second chances are an opportunity to learn from whatever went wrong the first time. However, it may have more to do with an opportunity to do something new and significant. A second chance is a particular time in your life to enhance what was already good and upgrade it to outstanding. Most of us believe that mistakes are harmful.  It's the exact opposite, they are an important aspect of growth in any endeavor. Perhaps it has nothing to do with something going wrong and more to do with recognizing what is going right. The second chance situation may have more to do with the opportunity to do something better. It's important to understand that it is highly unusual that anyone gets everything right on the first attempt, whether it's in business, relationships, money management, sports and just about every aspect of life. Failing to get it perfect on the first attempt creates an opportunity to learn and at the same time start over for a second chance to enhance, renew, fine tune what is going right and build it to a greater height.
How to utilize the second chances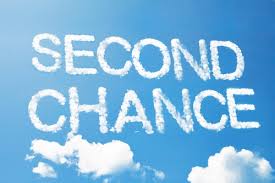 Taking second chances will improve your life
Where do you begin and how does one optimize the second chance? A positive state of mind with a clear vision of the future can be a starting point. You are now in the unique position knowing what not to do again. Keeping an open mind to the suggestions of experts is an essential ingredient. Experienced coaches can save you time and disappointments, as well as assist you in creating a new path. Never fear a second or third chance. Seasoned professionals devote time and energy assisting others to focus, feel inspired, and energized. Danny Creed, aka Real World Business Coach, is an exceptional individual who has achieved great recognition and success in his professional life through hard work and focus. Can Danny help you? He standing by and ready.
Never Say Impossible Radio is pleased to introduce you to Danny Creed. He has experienced a second chance at creating the best life possible for himself. How he discovered this second chance is strange, heartbreaking, and at the same time enriching and inspiring. Danny almost lost his life and at the same time he lost his mom. Danny shares his story in his new book A LIFE BEST LIVED: A story of Life, Death and Second Chances
I am proud to introduce you to Danny. He is here with us today to share his journey with you and is ready and available to help you make the best of your second chance. It's not too late. No matter what is happening in your life, there is always a second chance.
Real World Business Coach Danny Creed is an internationally recognized Master Business Coach, speaker and author. His latest inspirational and motivational book, A Life Best Lived: A Story of Life, Death and Second Chances has just been published by Motivational Press.
He is known for his "street fighting business smarts", 14 successful start-up businesses, over 400 turn-arounds and his powerful connection with world class partners and resources such as Brian Tracy. Coach Dan has over 8,000 hours of logged coaching time with over 12,000 recommendations. Dan is the unprecedented six-time winner of the Brian Tracy Award of Sales Excellence/ FocalPoint Coaching International Business Coach of the Year.
Creed is a leading authority on business and personal development, a highly regarded Keynote speaker; workshop and seminar leader and an elite Brian Tracy International Certified Sales Trainer.
In his first book, Coach Dan co-authored the highly acclaimed BOOTSTRAP BUSINESS along with international business and personal development experts, Tom Hopkins, Jack Canfield and John Christenson.
A Life Best Lived: A Story of Life, Death and Second Chances is now available and sold worldwide on Amazon.