Winning is what everyone strives for throughout life.   We tend to feel that we always have to win right from the beginning when we are faced with a challenge.  However, is it as important as winning at the end of the game?
interviews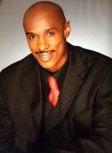 Winning becomes an important goal for almost every child.  Kindergarten children experience the desire to win right from the get go.  Society celebrates winners.  Everyone wants to be a winner regardless of the game being played.  However, life happens and adversity is an uninvited guest in life.  Do you throw your hands up and give-in to defeat?  "No". says David K Jackson in his new uplifting, inspiring  book "Life in the Second Half".  Within the book the author makes an analogy between the game of life and sports.
Is winning all that important?
It can be as childish as musical chairs at a children's birthday party, or as serious as a campaign debate.  The winner gets all the accolades.  Winning feels great.  Pastor Jackson reminds us that no one is truly a loser, however everyone loves a winning story.  An individual who shares a story about never giving up is inspiring to everyone.  It gives all of us the hope that we to can enjoy the magic that is created when we win.
 Winning in the second half is what everyone wants to achieve
I think it is important to mention that frequently we forget one very critical ingredient.  On our way to winning we sometimes stumble, we often experience disappointment; we have to lose in order to truly understand winning.  Second or third place in any game should not be a letdown.   In fact, it tends to build our faith and give us the strength to give it another go.  Furthermore, I like to think of it as an opportunity to learn what we can do differently next time.  Pastor Jackson inspires his readers and followers to keep the faith.
Winning requires learning to lose with grace
The point I am making is as we travel through life everyone experiences winning and losing.  As we mature we begin to review our lives and make the changes we feel are will enhance our lives.  However, sometimes we begin to lose our objectivity.  Have you ever asked yourself, "I wish I had  known then what I know now?"  Actually, asking that very important question is a good thing.  Occasionally we lose our way and feel stuck in a negative mode.  That is the time to reach out for support and guidance.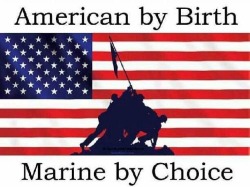 Today on NSI & DOOD RADIO we're going to be speaking to David K Jackson.  David is a man of faith, a Pastor.  He has taken his many life experiences, to create a winning life for himself.  He openly shares what he has learned in his new book, Life In The Second Half.  As a former United States Marine, Pastor Jackson served as an Elite Marine Security Guard.  The training he received assisted him to become focused.  The United States military considers the Marine core a highly disciplined modality.  Pastor Jackson is now on the second half of his journey through life.  Life has taught him many lessons that he openly shares with his followers.  Today Pastor Jackson  is a certified personal trainer, life coach, motivational speaker and author.
The book-LIFE IN THE SECOND HALF
Author David K JacksonThe book is truly inspiring.  The book emphasizes that second chances are always present.  We all have the opportunity to learn from the past and rise to a winning status through faith, guidance and perseverance.
Enjoy Life Lessons by David K Jackson
Contact Info:
Speaking engagements: 404 -449 – 0682