Veterans put their life on the line so that all other Americans can enjoy life and freedom in this country
Mike Durkee
The Lake Park-based organization is not affiliated with the Wounded Warrior Project.
Veterans living in the US number in the millions.  According to the Census Bureau there are approximately 21.8 million.
Women comprise 10% of that total number.

These men and women are patriotic and proud to serve in our US military to defend this country.  Even if it means sacrificing their own life.  It is alarming that the military personnel returning home to enter civilian life,  integrates into a society that seems indifferent to the obstacles and challenges they face.  Although these highly trained military individuals are well equipped to defend us against foreign opposition, they are frequently out of touch with the private sector. Assimilating back into society can be extremely difficult.
Since 2001, the wars in Iraq and Afghanistan have created conditions where many military personnel have faced multiple deployments.  Veterans often have endured long stretches where they have been separated from their families.  They watched from afar as their children grew up without them. There are also many complaints of lingering health issues, both physical and mental. They entered the service strong and healthy and may return completely changed from injuries sustained during their tour.
Many are drug dependent due to pain medications.  Veterans are often desperately in need of emotional therapy to help them transition into civilian life.  Post-traumatic stress disorder, also known as PTSD is one of the most troubling emotional problems for veterans. What they have witnessed or been exposed to is not easily forgotten and can disrupt normalcy in their lives.
Healthcare continues to be a problem for veterans
Veterans are facing tremendous issues getting the proper healthcare they need.  The VA has come under scrutiny for mishandling funds.  The government has raised the budget as well as the funds available to help treat and support these men and women.  Progress is slow.  There are still negative issues regarding funding for outpatient clinics and hospitals.
Education for veterans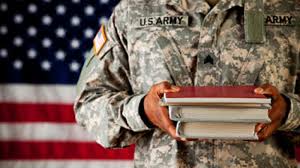 Young men and women staff our military.  Many join the service before they enter college. Unfortunately, the odds of finding  really good professional employment without a bachelor's degree in 2016 are almost nonexistent.  Education is key to success and integrating back into society in a meaningful way. Online schools and colleges are helping in this ongoing problem. Many veterans are becoming entrepreneurs or develop a trade that is in demand. However, they need our help and support.
Homelessness is an on going issue.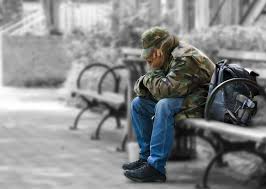 Poverty has become way too frequent amongst our veterans. Many brave men and women are living in parks, on streets, and just about anywhere they can find shelter from the elements.  As Americans it is our responsibility to help these people who have given up so much to protect us. We cannot continue to stand by and allow this suffering to go on.  What will we do without their protection?  Most of us shudder to think of our own children in harms way.
NSI & DOOD Radio is proud to introduce you to an outstanding veteran, Mike Durkee.
Mike, a Palm Beach County native and Army veteran, is the Executive Director of Wounded Warriors of South Florida.  The nonprofit Wounded Warriors of South Florida has no affiliation with the national Wounded Warrior Project.  Wounded Warriors of South Florida  provides temporary emergency financial assistance to veterans from Orlando to Melbourne, south to the Keys, west to Naples and north to the Tampa Bay area.
Durkee served in the Army for 11 years, deploying to Iraq and Afghanistan.  Mike vividly remembers the night his convoy, which was on a main supply route suffered  casualties.   Shortly after beginning their mission the HMVV  just in front of him struck an IED.  Ambush and attacks were always a threat.  The  soldiers never knew when or where the attack was going to occur.
Durkee supported NATO forces in Afghanistan during a nine-month deployment from 2012-2013.  He was a Chinook helicopter pilot, flying more than 68 missions.
In November 2014, Mike Durkee became involved with  Wounded Warriors of Palm Beach County.   He has raised impressive amounts of funds to help Floridas veterans get the health care and help that they need.
&nbsp