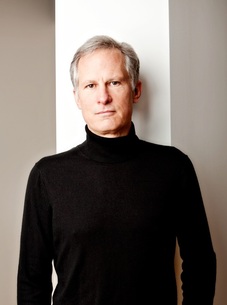 Tom Payne can help take the pain out of searching for employment
Why is knowing how to sell essential to success? Tom has the answer.
How many interviews have you gone on in your life?  If several, did you end up with a job offer every time?  Being interviewed can be an extremely stressful experience especially if your selling and communication skills are weak.  No matter how experienced you may be in any given field, there is always the possibility of rejection.  After the interview, more than likely you will be faced with the waiting game, which can cause more anxiety.  The longer it takes for the prospective employer to get back to you, the less probable the outcome will be favorable. Undoubtedly, if you did not nail the position you were seeking you will be left wondering what you did wrong. Unfortunately, no one will ever tell you the errors you made during the interview process.  If you have the qualifications, experience, and background to have gotten you through the front door in the first place, then the reason you did not get the job is obvious.  You were not an effective communicator during your interview, and you failed to sell yourself and the value that you would bring to the table if employed by the company. It is as simple as that.  There are other reasons in some rare cases, such as home location and the proximity to the place of employment that could have swayed the decision not to bring you on as an employee.  However, bear in mind, that your resume contained your address and personal information before you were granted the interview.  No matter how you try to justify not getting the position, the bottom line is that you were unable to sell yourself.
Selling is something that everyone does throughout life even if you do not consider your particular profession as one in the area of sales.  All business requires a marketing plan, which will involve understanding the art of selling.  Make no mistake, selling can be learned. Whether you are an outgoing person or not, you can be taught the essentials of a great sales pitch and the fine art of closing the sale.
Never Say Impossible Radio is pleased to introduce you to Tom Payne, a successful marketing consultant, founder of Essential Growth Solutions, LLC, and author. Tom is a master sales consultant and trainer. Working with Tom can improve your sales technique, whether you are selling yourself or a product.
 Tom spent a year abroad at St. Andrews' University in Scotland, in their Junior Honors Psychology program, and then graduated from Rice University.  Tom is working in a consulting capacity in Europe and the U.S.  He received his "MBA" in leadership from the U.S. Army's Airborne and Ranger schools and then served as a Rifle Platoon Leader in S. Korea.
Tom Payne is a management consultant who developed a sales and marketing system that he teaches his business clients.  He took a small Midwestern company, competing against multi-billion dollar giants, from anonymity to market dominance. He then applied these ideas to the interviewing process.  One of Tom's clients learned to conduct interviews so competently that what  began with one interview  became an additional 8 on the first day and continued into several more the following day, for the same company at different locations.  At the end of his 18th interview he was asked, 'Which office do you want to work in?' The secret to the system is showing clients how to interview in a way that works with human nature instead of against it.  He will change the way you think about the interview process, how you prepare for it, and the results you will generate.
He trains organizations and individuals in:
Team building through the identification of strengths and leveraging them throughout the team.
Habit formation and the adoption of success behaviors.
Communication's complexity and making it more effective.
Turning a better problem solving approach into your business's operating system.
Leadership, and much more.