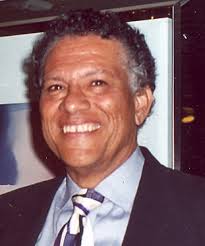 Eladio Amores
Director of Employment  Partnership
Goodwill means the we want the best for everyone. Are we practicing goodwill?  Family!  What does it mean to you?  Have we forgotten what it means to be a family and want to see everybody enjoy a happy independent life as a nation?  I'm speaking about the bigger picture.  Why are so many people suffering and feeling disadvantaged ?  Somehow the scale of justice is imbalanced.  It's just easier for certain groups of people than it is for others. Why? I could write a book on the topic because it is so vast and the answer is so varied.  One thing is obvious,  no one in the middle or lower class feels secure and many remain unemployed, especially those with visible and invisible challenges.  When a person struggles with a disability they often feel alone.  What happens next is depression.  They fear that if they work to improve their plight, they will lose their SSDI. They often need retraining  so that their talents will shine in the job arena. Often they need to change their profession or job and learn a new set of skills. Many people with disabilities fear that they cannot afford new schooling.  They end up living in poverty in the richest country in the world.  It's a crying shame.
I  believe that everybody understands that there is strength in numbers. If we stand united,  we can only grow as a national family.   Times are good when everyone prospers.   Why should should some people be condemned to live their lives in poverty because of an illness or a disability that limits their ability for employment?  Things are changing for the better.  We have a guest, Eladio Amores, The Director of Employment from Goodwill who is going to explain some of the positive changes regarding employment opportunities on Dancing on Our Disabilities Radio.
First of all, Eladio represents Goodwill of Manasota, here in the state of Florida.
Did you know that Goodwill is not a hand out-it's a hand up?
Helping others prosper is the goal.
It's a great shopping experience in their retail outlets.
Great bargains and vintage products are always a wonderful find.
Their focus is putting the challenged to work to give them a better quality of life- just like everyone deserves.
Everyone deserves a chance to improve their lives,  and therefore improve society as a whole.
You can find out more by visiting their website and/or visiting Youtube.com
Click on the link to listen to Eladio Amores
Currently he is the Director of Employment Partnerships for Goodwill of Manasota, Sarasota, Florida.
Formally a Corporate Consultant with the Florida Dept. of  Education Division of Vocational Rehabilitation assisting companies enhance their Diversity and Inclusion programs.
Formally – Project Director, with Marriott International, Corporate Human Resources; responsible for administering the nationally recognized training program called Pathways to Independence. "Pathways to Independence," Marriott's innovative, employer-based, customized job training, placement, and retention program for the hospitality industry.
Eladio has a Bachelor's Degree in Sociology and a Master's Degree in Urban Studies from Southern Connecticut State University and a Degree in Public Administration from the University of New Haven. University of California at Riverside – Graduate School of Management
Graduate of University of South Florida Human Resources Certificate Program.
A former Chair of the Florida Business Leadership Network and former chair of the Board of Directors of The Able Trust, which is the Florida Governor's Alliance for the Employment of Citizens with Disabilities. He received the 2014 Volunteer of Year award given by the Able Trust.
Contact information:
 Eladio Amores
Director of Employment Partnerships
O. 941-355-2721 x458
C.941-374-4579
1704 N. Honore Ave.
Sarasota, Fl 34232