DANCING ON OUR DISABILITIES RADIO PRESENTS KERSEN DE JONG
I have lived my life as a  physically challenged American for more than 50 years.  I know  how far we have come as a country since the  Americans with Disabilities Act was passed in 1991. I recall the years when my heart was filled with  anxiety when I was  faced with the inability to enter a  building because there simply wasn't any access for my limited mobility.   Our society has led the way in the fight  towards global acceptance and recognition of the rights of those among us with disabilities.  While there is still a great deal of room for improvement right here in the United States,  many countries still lagged behind us in recognizing the rights of the physically challenged.   Discrimination and indifference on the part of some foreign governments shockingly still exists .  Traveling  to foreign shores  can be a devastating experience. I recently met an extremely impressive, educated, and accomplished gentleman by the name of Kersen De Jong.    The story he told me about an incident on Turkish Airlines not only shocked and saddened me, it made me down right angry.  Mr.De Jong,, a disability advocate himself and a double amputee, was forced to remove his prosthetic legs when boarding a Turkish Airlines flight.  He was forced to endure the humiliation of having the two  artificial limbs placed in the overhead bin during the flight while sitting in his underwear for the remainder of the flight.  It is simply unthinkable.  These types of atrocities still exist.   What Turkish Airlines did not know is that they had opened a can of worms because Mr.De Jong  is a member and judge of the United Nations Franklin D Roosevelt International Disability Rights Award Advisory Board. Kersen has devoted much of his life to fighting injustice and bigotry  on a worldwide scale exhibited towards individuals with disabilities.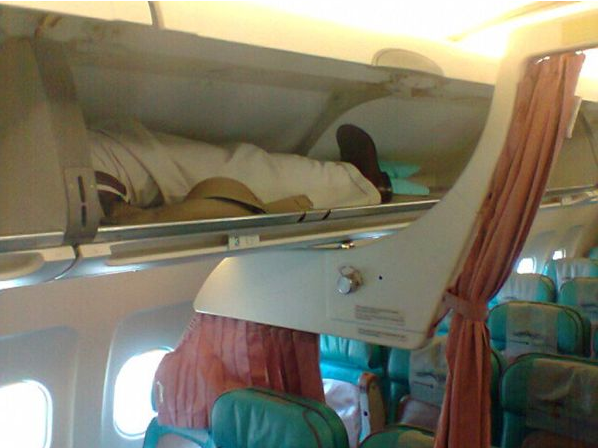 Photo of Mr. De Jong's artificial legs in the over head bin on Turkish Airlines
Kersen De Jong,  is a disability advocate, successful Dutch businessman,  art collector, philanthropist and humanitarian who fights against  injustices in this world such as racial profiling..   I found  him  an inspiring and motivating human being. His most recent battle is to end unfair traffic stops and racial profiling in the town he resides in, Manalapan,  Florida. His has an  irresistible twinkle in his eye and his whole face lit up when he informed me of  his up and coming art show  at the Bruce Webber Gallery in Lake worth Florida,  between December 12 and the end of 2013.   The collection consists of an amazing array of beautiful, artistic  and unique matchbook covers that his grandfather,  collected over a half a century until his death in 1957. Don't miss this show!
A unique exhibit featuring an amazing collection of rare matchbook covers
About Kersen De Jong:
Kersen De Jong is the president and founder of the Netherlands American Community Trust, Inc. With the support of corporate and individual partners, the Trust creates and supports outreach and educational programs designed to improve local communities across the United States and the Netherlands. Prior to starting the Trust in 1999, Mr. De Jong was managing director of the Netherlands Chamber of Commerce in the US.
He is a member of the board of New York-based A Leg To Stand On, which provides prosthetic limbs for amputees, and a member of the Board of Governors for the Roosevelt Institute and The Four Freedoms. He is also known as a benefactor for young musicians by providing scholarships and grants for them to attend private music schools.
Mr. De Jong lost both legs in an accident in 1976 and was instrumental in the formation of the original Franklin D. Roosevelt International Disability Award and the new award program.