What does vulnerability mean to you?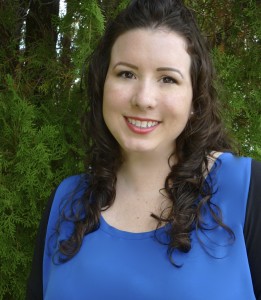 Have you ever felt vulnerable?  If you really examine the definition of vulnerability I doubt there is anybody who has not at some point experienced the knowledge that there is a weak spot in his or her environment.  If you look up the word in the dictionary the most common definition would be "capable of being physically or emotionally wounded or hurt". Often women are identified as vulnerable because society has incorrectly defined them as the "weaker sex".  It actually has nothing to do with gender and more to do with contributing factors such as poverty, environmental disasters, casualties,victims of war torn countries, and individuals who have been exposed to trauma, loss, ill health, and security risks. On an every day basis just about anybody who uses the Internet for business or personal needs is vulnerable and exposed to cyber attacks and viruses.  How about natural disasters?  Wildfires that plague the West Coast destroying people's homes and lives, tornadoes that ravage the Central United States, wiping whole town's off the map, floods and hurricanes that have caused unforgettable devastation on the East Coast are other examples of dangers anyone can be exposed to, leaving them vulnerable.
On a personal note I have felt vulnerable many times in my life.  In some situations, my sense of weakness arose due to physical challenges, financial losses, or dependency on emotional relationships. I had to work hard to free myself from my own perception that I was an easy mark.  Doing so was profoundly liberating. Today Never Say Impossible Radio is pleased to introduce you to our guest Amanda Pelaez  LCSW,  is a licensed Clinical Social Worker who helps individuals and families with a variety of challenges such as Depression, Post Traumatic Stress Disorder, addiction, grief, and relationship issues.  She has been inspired by her experience serving veterans, health care workers, first aid responders, children in foster care, survivors of domestic violence, sexual, and physical abuse to specialize in trauma, grief, loss and transitions.  She has been trained in Eye Movement Desensitization and Reprocessing, Trauma Based Cognitive Therapy, Family Constellation, and Solution Focus Therapy. Amanda is the owner of Feel Good Now Counseling, located inside  The Wellness Center of South Florida in Wilton Manors Florida.
Here is  a stimulating quote from  Amanda Pelaez , "I believe we have the capability to manifest our dreams. I believe we are powerful beyond our wildest imagination. I believe that we all deserve love. I believe seeking help is courageous and necessary to healing. I believe in you."
Click here to listen to some wonderful information and Amanda's interview:Non-Flash MP3 Direct Link