Acupuncture and Chinese Medicine

Do you suffer from pain? Many people struggle with low back pain, neck pain, tennis elbow, allergies, rheumatoid arthritis, depression, mood swings, headaches and other assorted issues? Most of us manage these and similar issues with medication. Have you been disappointed with some unpleasant and scary side affects from traditional chemical management and pharmaceutical remedies? If so, why not approach your issue from a holistic approach, or add it to your current treatment plan?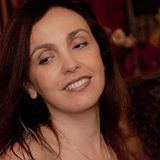 For more than half my life I always accepted every chemical and pill my internist suggested I should take.  I have a great deal of respect for the medical profession, however, I wanted to take control of my health care and not rely on pills. If I was anxious, I was given a tranquilizer. Since I have had joint and skeletal issues for years, when I was in pain I was given a painkiller. If my pressure was up I was given a pill for that, as well. The list goes on and on. I became concerned when I became aware of a number of several drug recalls by the drug manufacturers. One particular medication for allergies, which was widely prescribed, and one that I had taken for several years, was suddenly taken off the market because it was discovered that it caused irregular heartbeats. I began to search for alternative treatments. I had always heard that Acupuncture and Chinese Medicine were extremely successful in the treatment of all kinds of conditions. After extensive research and web combing I decided to give Acupuncture a try and I found it to be the most effective non-chemical approach to pain management I have ever experienced. If you want to learn what it entails, our guest today is an expert and will explain in detail how and why it works.
Doctor Maya  Saykisyan, is a Doctor of Oriental Medicine, Certified NLP and NET Practitioner, and Licensed Acupuncturist with a private practice serving Southeast Florida – Boca Raton, Delray, and Palm Beach. She is also a Nationally Board Certified Diplomat in Acupuncture.
She is an expert in detecting and re-patterning both physical and emotional patterns of a disease – all in the same session. Most of her patients quickly experience positive changes in many areas of their lives.
Her practice is unique, and for most patients it combines the most effective mind and body healing modalities such as acupuncture, NLP, NET, functional medicine, nutritional and cellular detoxification, cosmetic non-invasive procedures, food sensitivities testing, nutritional planning, and many others.
Click here to listen:  Non-Flash MP3 Direct Link