Creating Success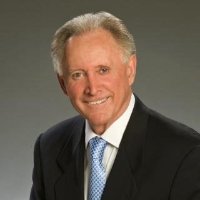 Can you define success in general terms?   When you think about yourself, do you feel that you have accomplished what you set out to obtain?  If you look up the word success in the dictionary the definition' would be something like this:
The accomplishment of an aim or purpose.
The attainment of popularity or profit.
 Actually, I think that is over simplifying what the word signifies.  For one thing, it is important to understand that success can be different in various areas of your life depending on your personal goals.  Being prosperous in your professional life and at the same time achieving great satisfaction in your private life can be as different as day from night. It also varies from one sex to the other. There is an art to being prosperous in all aspects of your life and the interesting thing about it, is that it really does not matter what anyone else thinks about you.  The only thing that truly counts is the way you feel about yourself at the end of the day and whether or not you feel a sense of accomplishment, self-satisfaction, and good old-fashioned happiness.
So, if success and happiness go together, then it has to be understood from the beginning that no one has the same amount of prosperity in every aspect of their life.  If you make a lot of money, you will probably be working around the clock and therefore sacrificing your personal life and vice versa.  Do not throw your hands up in frustration just yet because our guest, on
NSI Radio
,  has a lot to say about how to manage what you expect, what you accept, and what you achieve in both your personal and business life. He draws his knowledge from what he has learned when he was very young and throughout his professional life.
Real Life Experiences-that is what
Dale Ledbetter
, our guest today, is here to share with us. He is going to talk about how to merge the functions of the conscious and sub-conscious mind into a formula for success in both our personal and business lives.
Dale applied these techniques to become successful in the financial world and to, more recently, build a thriving law practice representing investors victimized by Wall Street negligence and abuse. He also teaches in the Wayne Huizenga School of Sales and Entrepreneurship at Nova Southeastern University. He is a magician member of the world famous Magic Castle in Hollywood, California, a highly sought after public speaker and the author of 5 books and 2 audio productions.
He is here today to talk about 2 of his books,
FROM MOTHER WITH LOVE
and
THE ULTIMATE SALES
PROFESSIONAL. Both books are based on the life and experiences of his mother who was the first female pharmaceutical salesperson in America.