John C Robinson-Master Business coach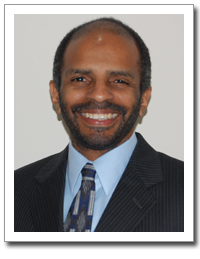 Webinars as we know them today are one of the most effective ways to drive traffic to your website, promote your business, and get your message out to all of your friends, business associates, social media contacts, and anyone else you can think of.  Although webinars are an amazing tool available to anyone who is willing to spend a very short time to learn how to use them, very few small business owners and entrepreneurs are using them. The question  is why?  Could it be fear of public speaking, insecurity about what you have to offer the world, or simply because you haven't taken the time to learn the technology? I have a solution for you that will knock your socks off and have you asking yourself why shouldn't I be conducting Webinars?
There is creative genius in each and every one of us. The challenge occurs when we try to market what we've created. It's one thing to write a poem, however, it's a totally different thing to share that poem  with the world.  Marketing is everything. Who would have ever thought that poems  put to a musical beat and called 'Rap" would  become so popular?  Performers knew how to market their creativity called   "Rap" to their audiences.  Rap went viral and now everyone knows what 'Rap" is about. It's marketing 101.
There is still a great deal of confusion as to how to market our products. We get all involved in the creativity  aspect of a creating a product, however most of us have no clue how to bring it to the public. In today's world of ever-changing technology we never know exactly how to play the game unless you follow the big guns and the top money-producing entrepreneurs. The Big Guns are using all social media and WEBINARS to deliver their products.
My guest on the 'Never Say Impossible Show', John C Robinson, is going to discuss one of the hottest trends available on the Internet.today, which is Webinars! If  you have never conducted your own Webinar,  the following interview will be of extreme interest to you. Webinars are the easiest way to market your services and products. It's an inexpensive  and thorough way to reach thousands of people all over the world and dramatically increase your income stream.
John C Robinson is  John C. Robinson is an award-winning author and an in-demand speaker. John has shared the stage with Bob Proctor (one of the teachers in the hit movie, The Secret) and Paul Martinelli (international business leader, keynote speaker, and business coach). Today John is offering a FREE  Webinar which is all about  how to use Webinars on April 16th at 9 PM ET . Grab your Free seat today.  Visit : tinyurl.com/myrawebinsr and sign up for free.
For mor information check out John's Interview on "Never Say Impossible Radio" here: Talkshoe.com